Hello Art Lovers and Subscribers,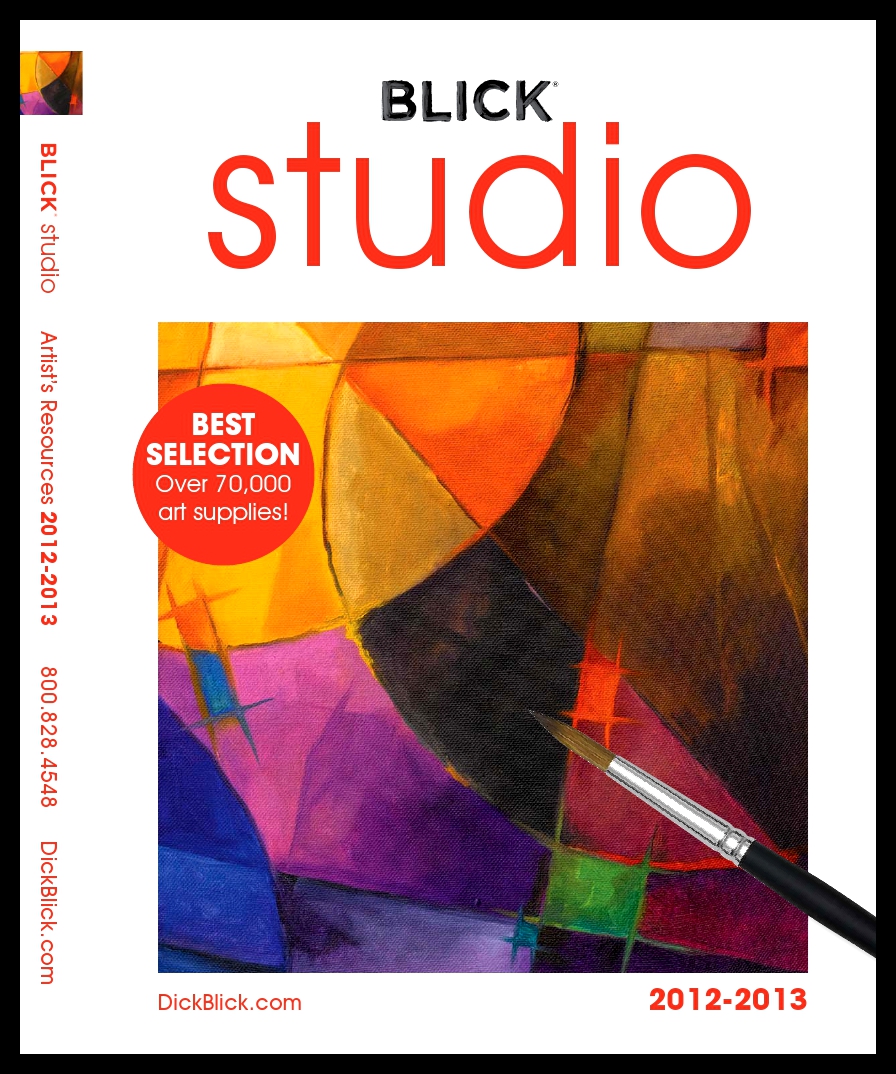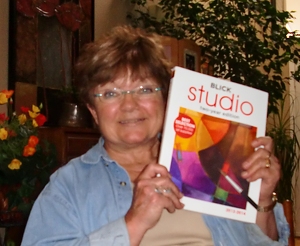 I'm excited to share with you this new Blick Catalog cover. If you're a customer of Blick
Art Materials, you've probably already received your big book catalog. If you look
carefully at my painting, Color Quad (below), you will see that the bottom right quarter
panel of this quadtych was used as the cover image. How cool is that?!

I have no idea how Blick came across this image of mine, or why they chose to use it
(perhaps they recognized genius). They did contact me, to get my permission.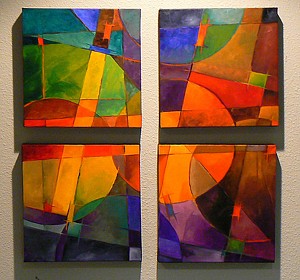 Color Quad, 24x24 quadtych
Coming Up THIS WEEKEND -
$100 ART
On Sunday, August 26th, I will be in Booth 64 at the Affordable Arts Festival. A new
event onthe Denver area outdoor show scene, this show has one thing that sets it
apart from all others:

all art must be priced at $100 or less!!!!
Why would an artist want to do this? Well, once you've
been painting for a while, you start to run out of studio space and you need to
clean house.
Most of what I will be selling is work I've done a few years ago. In recent years,
my work has become more abstract. What I will be selling are mostly oil
paintings that are morerepresentational.
I will have many unbelievably GREAT DEALS.
12x12 $80 11x14 $100 6x12 $60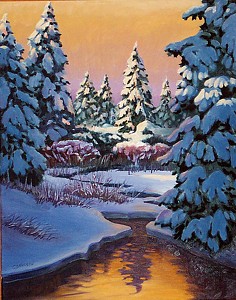 Tickets to the event are $5, but you can click here for a discount coupon.
My workshop schedule is very busy. I'm happy to add workshops in Texas
and North Carolina in 2013.
Sept. 14-15, 2012 Experimental Acrylics - Littleton, CO Judy Patti's Art Studio
Sept. 28-29, 2012 Mixed Media Trees - Littleton, CO Heritage Fine Arts Guild
Oct. 15-18, 2012 Mixed Media Abstracts - Dallas, TX The Artists Showcase
Feb. 25-28, 2013 Experimental Acrylics - Austin, TX Wenmohs Ranch Art Retreats
April 15-19, 2013 Experimental Acrylics - Raleigh, NC Jerry's Artarama
Art in the Park - Parker, CO this weekend
I will not be participating in this show this year, but it is always a great outdoor
show sponsored by the Parker Artists Guild. Go to Parker on Saturday, and
the Affordable Arts Festival on Sunday to get your art fix.
That's all for now from my basement studio. Hope to see you this weekend or
Carol
email: carolnelsonfineart@comcast.net